Latest Features/Blogs
AIA PRESS CENTER
AIA Champions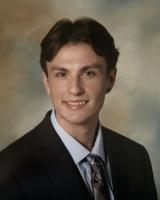 James Driscoll
Mountain View, Mesa High School
1A-6A Scholar Activity Recipient
James is a dedicated and hardworking student from Mountain View Mesa for a huge passion for genuine learning and reminds himself daily its important to learn because its important to teach.
Not only a stellar member of the speech and debate team but he is also the Team Captain, club President and tutor for the Mountain View Speech/Debate team. James even qualified for the National Speech and Debate Nation Tournament as a sophomore in World School Debate. As a debater he has learned to use his voice, his logic and his mind to explain very real issues, and to hopefully help those affected by them. Using his voice has earned him many national awards and accomplishments like the 2019 NSDA National Qualifier, Impromptu Speaking Finalist and 1st place in LD Debate.
On top of his academics & maintaining his 4.0 GPA, James is part of the Student Involvement Advisory Committee, President of the Academy of History and Government, a member of the Toro Drama Club with best leading actor in a play, Student Advisory Council, Arizona Association od Student Councils and School Safety Panel.
James will be continuing his education at ASU and be active on the policy debate team.
AIA TODAY
.
Events for the week of August 15, 2022
Monday, August 15, 2022
Executive Board Meeting (Brd Rm) - 8:30 am - 3:00 pm
Tuesday, August 16, 2022
Hardship Appeals (FB/Golf/SOC) AIA Brd Rm
Wednesday, August 17, 2022
T/F SAC (Brd Rm) - 1:00 pm - 3:00 pm
Thursday, August 18, 2022
Tournment Coord Mtg-Brd Rm - 8:30 am - 10:00 am
Bylaw Workshop -Winslow High School - 10:00 am - 1:00 pm
District AD/Conf Leadership Meeting-AIA Brd Rm - 10:00 am - 1:00 pm
Volleyball Officials Mtg-Brd Rm - 6:30 pm - 8:00 pm
Friday, August 19, 2022
6A Conference Mtg AIA Brd Rm - 9:00 am - 12:00 pm
Saturday, August 20, 2022
Robotics (Brd Rm) - 10:00 am - 2:00 pm
AIA QUICK LINKS